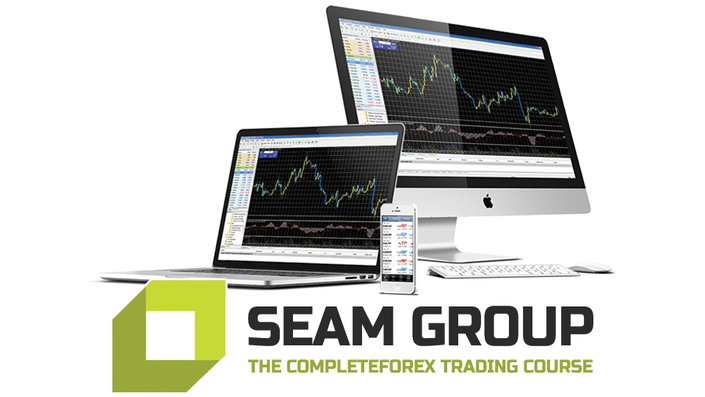 Forex Trading Course
Full Forex Trading Course: Everything you need to know to profit in the foreign exchange market.
Enroll in Course
90% of New Forex Traders will lose 90% of their trading account balance in 90 Days.
What if Seam Group's Trading Course can help you get a 90% Success Rate instead?

If that sounds good, read on.
I've been in your shoes. Working a 9 to 5 job with little money to spare, seeing how traders always live such exciting lives with enough income, time and flexibility to do what they want when they want it. I was determined to become a trader. I started watching a couple of videos on youtube about trading and opened my first trading account with all the hopes in the world of making a success of it. Needless to say, I lost almost everything in my trading account because I still had no idea what I was doing and apparently the guys on the youtube videos also didn't know. My savings was gone and I had to make a decision either to stop completely or get the necessary training from successful traders. I knew there was a recipe to success in trading, thousands of people have proven this living the lavish lives traders are known for. This is where my journey started!
For the last 10 years I have been in pursuit of mastering Trading the Forex Market; learning the ins and outs and analyzing every possible element. I've read hundreds of books on trading and taken countless courses. I've used almost every method available to build my skills as a trader. I've joined way too many indicator subscriptions that all promised me the golden ticket, and all of them turned out to be failures.None of it helped.
Until I finally found the recipe to trading successfully with a 90% success rate. This changed everything, in the 2nd month I started to see major profits and everything suddenly started to make sense and I started understanding how trading and the world economy works.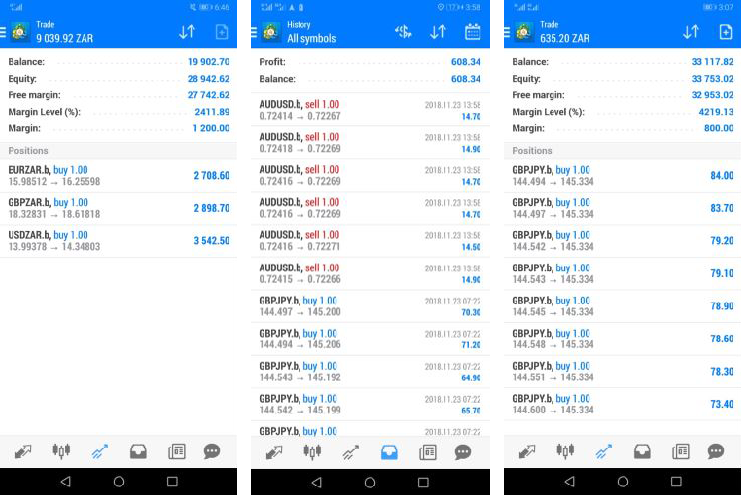 In my course I'm going to teach you EVERYTHING I've learned that has made me a successful trader over the last 10 years. You will be given the secret recipe to understanding charts and making informed trades that have a 90% success rate. I will help you train your eye to read charts and accurately predict market movements. It's going to take work! I know- I spent many years studying charts and had huge failures along the route. But at some stage something fell into place and I started seeing a bigger and bigger success rate. A couple years along the line and I have identified the best strategies and practices to trade safely and effectively. That's why I can promise you that my strategy works. If you follow my direction, you WILL see results.
I priced this course to make it accessible for everyone
It should be priced at USD750, but we want to make it affordable for everyone. If you are ready to invest in yourself; invest in a proven recipe for success and see the results, please read on.
Maybe you're still unsure. Maybe you're thinking NOW is not the right time to take this course. Maybe you're waiting for the perfect moment? News flash: there will never be a perfect moment. There will never be an ideal time. So start now.
This course is for:
New Traders: you need to stop dreaming and take action. Yes, you CAN be successful! I can help you!

Intermediate Traders: Struggling to survive, tired of occasional wins? Let us show you to win consistently, your stress levels will reduce and you will see real results.
Ex-Traders: You want to get back in, but afraid of losing everything. Let us help you.
Your Instructor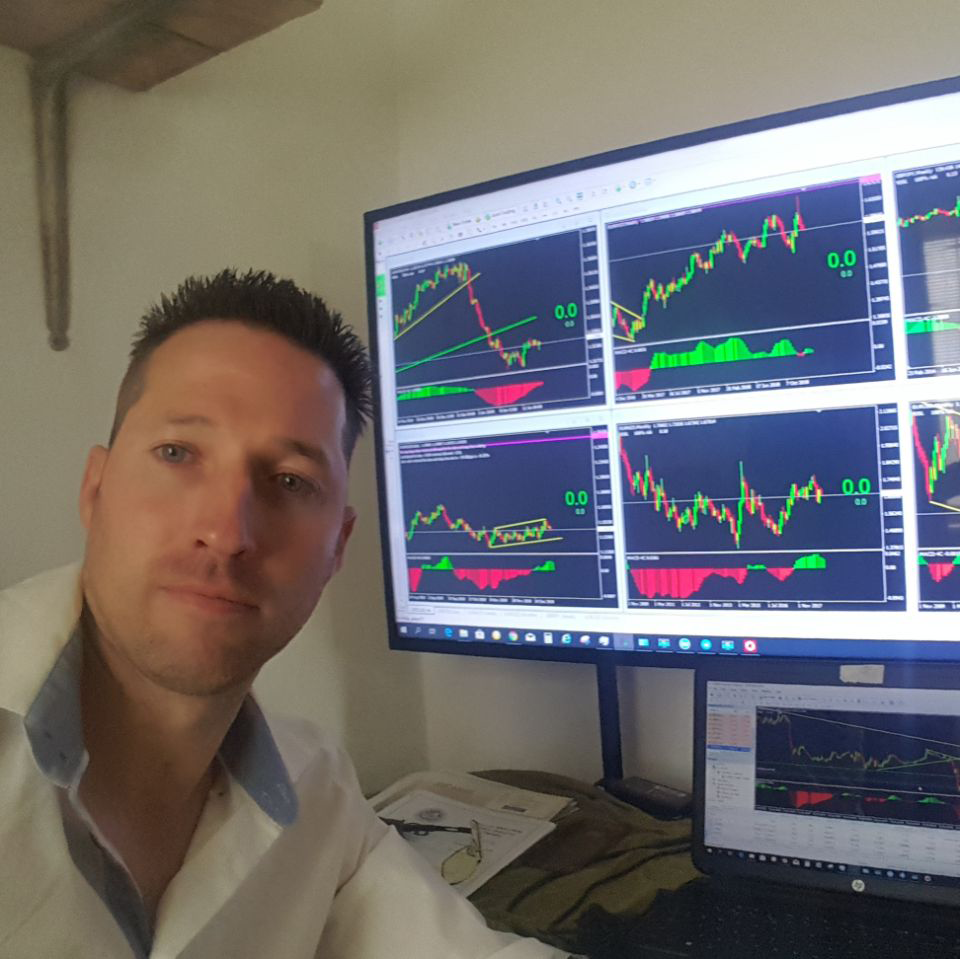 I'm a professional forex trader and also fill the positions of Fund Manager and Chief Analyst at Seam Group. I have a lot of experience in forex and equity markets and have mastered my skills of wave analysis. With more than 20 years of combined experience under our belts we as Seam Group aim to create over 1,000 profitable traders in the first year of releasing this course.
Frequently Asked Questions
What pairs can I trade your system on?
You can use my trading strategy on any currency pair. Although some are more effective than other any pair can be traded.
How much time do I need on a daily basis to be able to analyze my charts and execute trades?
This all depends on the trading style you choose from the ones you will be learning from me. Some traders only trade a couple of minutes per day on the larger time frames and some traders have more time available so they spend more time on smaller time frames. I personally trade 4 hour and daily charts and that takes 5 minutes every 4 hours to check the charts.
What time frames can be traded?
With our system anytime frames can be traded although we suggest higher time frames to increase accuracy. The time frame you choose is completely up to the traders own discretion.
Is there money management in you strategies?
I believe money management is the key to all success. Win to loss ration should be at least 3 wins to 1 loss. I trade with a maximum risk of just 1% of my trading capital on any given trade and then profit of at least 3 – 5% per trade. By using this money management rule we only have to win a few times and still be profitable.
What broker or trading platform do you use?
The platform we use to trade from is called Metatrader 4 but there are many different platforms out there we will assist you with as well as very reliant brokers you can deal with and build a long lasting relationship with.
Why should I be interested in your trading course?
* I am a professional forex trader who trades for a living and already paid all the school fees for you. * This course is the exact strategy I use to trade my live accounts. * You will be taught by myself who is a real trader and not a salesman. * I will send you daily trading signals and trading analysis. * My strategy works regardless of where you live in the world. * You can contact me directly for any questions or assistance. * This is my trading strategy that I have been using for years and has always worked with a proven track record.
What returns can I expect?
If you take low risk you can easily achieve 5 – 10% return per month with very little trading. This can be pushed up significantly with a few small adjustments that I will show you to double your account in a few months.
Why do you teach others if you make money from trading?
* I really love what i do and it has always been my passion working with people and sharing the love I have for the financial markets. * Trading can be a very lonely business and I have met the most amazing people through training and students I have been working with for years now. * I also found that by teaching others keeps me on top of my own game.
How long does it take to complete your course?
This course usually take about 12 weeks to complete. It is broken into 1 hour per day Monday to Friday for 12 weeks. Complete 60 hours course